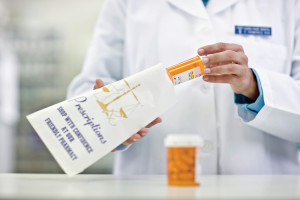 Xpress Pharmacy is a family and locally owned small business, building personal relationships with the patients we serve. Our mission is to become your trusted pharmacist, a true partner in your and your family's healthcare.
Xpress Pharmacy is a full-service pharmacy that offers:
prescription medications
monthly refill programs
Medication Therapy Management Programs
free delivery service
over-the-counter medications
healthcare products
medical devices and equipment
personal care products
We accept all major insurance. Transferring your prescriptions is quick and easy. Simply Click Here (goes to external software) or visit our convenient location with your bottle, tube or packet, or simply call us and we will take care of it.
Our pharmacists and pharmacy technicians are educated, trained and certified, with nearly 2 decades of combined experience. Our staff engages in regular, ongoing training to stay at the cusp of best practices and the latest research and information.
Our staff can communicate with you in:
English
Spanish
Arabic
Xpress Pharmacy is 5-star rated by the Center for Medicare and Medicaid Services, which means we are outstanding in helping our patients manage their prescriptions and their health.