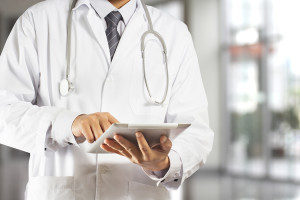 Therapeutic compliance is vital to your patients' success. With refills and free delivery, Xpress Pharmacy encourages medication compliance quickly and easily. Our pharmacists are accessible and welcoming, speaking a variety of languages to thoroughly answer the questions of your patients.
Xpress Pharmacy is 5-star rated by CMS, which means your patients are in the best of hands to help them manage their medications and their overall healthcare. We assist with medication adherence strategies, MTM Programs, provide clear instructions and reinforce your information about the importance of taking medications as prescribed.
You can e-scribe directly to Xpress Pharmacy from the examination room, and your patient's medications will be ready for their pick-up or our free delivery. Transferring your patients' prescriptions to Xpress Pharmacy is easy – and helps our pharmacists take better care of your patients.
Xpress Pharmacy is your trusted partner in patient care. We'll improve medication adherence, improve therapeutic compliance and help keep your patients healthier.